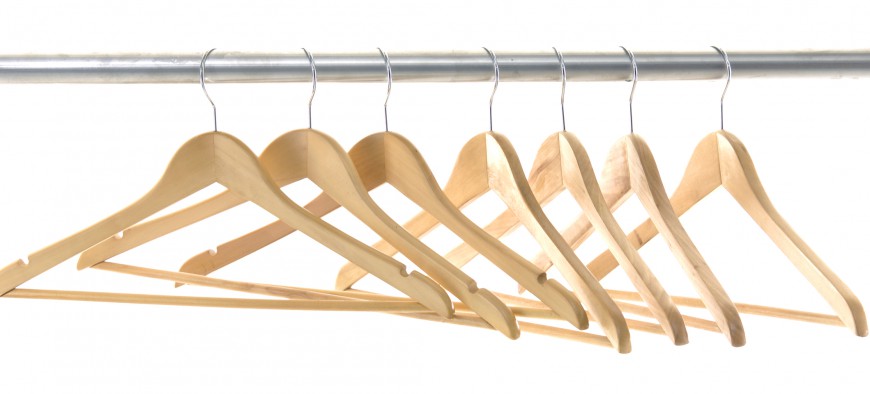 Wooden Hangers
Wooden hangers offer a more sophisticated look to your home and closet with natural, rich tones. Since wooden hangers come in different styles and finishes, you can choose one that best suits the look and feel of your home.
Metal Hangers
Metal hangers have a flat design that saves space in your closet. They are durable and can add a chic look to your closet or home.
Plastic Hangers
Plastic hangers are an economically sound choice for both merchandising and home use. Generally less expensive than your wooden hangers, they are still strong and durable.
Children's Hangers
Children's hangers are constructed specifically to hang smaller sized clothing. You have your choice of wood, metal, or plastic when choosing children's hangers.
Padded Hangers
Padded hangers are generally used to keep lingerie from slipping off the hanger, but they can also be used to help protect your more delicate fabrics.
Pant/Skirt Hangers
The pant/skirt hangers have two clips on the bottom to clench your pants, skirts, shorts or any other clothing that would easily slip off a regular hanger.
Suit Hangers
Suit hangers serve a dual purpose. On top they have a durable form to hold your jacket, and on the bottom they have clips for your pants or skirts. This design not only helps to keep your suits from wrinkling but allows matching pieces to always be put away together